Center for Human Resources
The Center for Human Resources is a hub for academics and practitioners interested in human capital issues including the practice of human resources as well as vendors in the human capital industry.  Access the most current thinking on talent management, workforce training and education, diversity and more through our faculty research and our networking opportunities with fellow HR executives from around the world.
Become a Corporate Member
The Center is membership-driven, which means that corporate members support our work and in exchange benefit from active involvement with the Center.

 

This includes participation in member-only meetings and forums that offer insights into emerging trends in human resource management, custom research initiatives, peer surveys, and expert analysis of the impact of legal and policy developments in the HR and labor relations fields.
LEADERSHIP CONFERENCE /

Disruption, Innovation and Growth: What Enterprise Leaders Will Need to Survive and Prosper in the Years Ahead
June 10, 2020
The annual Wharton Leadership Conference is a place for prominent leaders from business, government, academia, and the non-profit sector to share their insights and their experience.

 

The Conference is one of the gatherings most popular with, and most beneficial for, corporate leaders, according to Weber Shandwick's 2011 ranking of Five-Star Executive Conferences, and a study by Burson-Marsteller named the conference one of the "Most Valued Podiums" for CEOs and senior executives.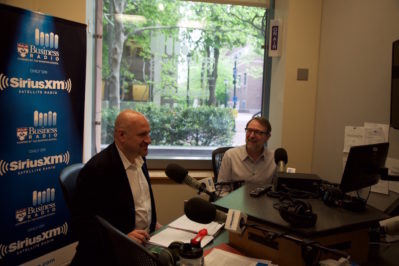 In the Workplace
Tune into the live, call-in Business Radio Show hosted by Peter Cappelli and attorney Daniel O'Meara on topics like the art of hiring the right people, changing careers, resolving workplace conflicts, and more. Powered by the Wharton School (Sirius XM 111).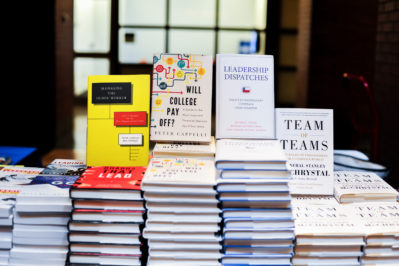 Research & Publications
Explore books, journal articles and other research by Peter Cappelli, the Center's director, and faculty and senior fellows associated with the Center. Supporters of the Center get pre-publication access at member-only meetings.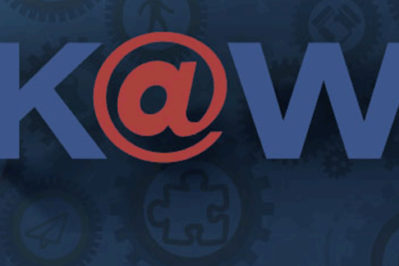 Knowledge at Wharton
Get free access to analysis of current business trends, interviews with industry leaders and Wharton faculty, book reviews and more, including a searchable database of articles and research abstracts.
The Center for Human Resources hosts various conferences and meetings throughout the year, focusing on fostering interaction between academics and practitioners who specialize in HR. These meetings bring together leaders and corporate executives to share current thinking on talent management, labor relations, leadership, retirement, and careers. 
Headed by Peter Cappelli, George W. Taylor Professor of Management at Wharton, the Center includes faculty from across Wharton departments.

 
The Wharton School
University of Pennsylvania
3733 Spruce Street, 110 Vance Hall
Philadelphia, PA 19104-6301
Center for
Human Resources