Research and Publications
The Center for Human Resources has been
a leading academic contributor of human resources and labor relations research for almost a century, from pioneering studies on productivity in the 1920s to the
groundbreaking series on the status of black workers in industry in the 1960s to today's cutting-edge commentary and research on talent management challenges and labor market outcomes.
Current Research Highlights
Data Analytics and Human Resources
Prasanna (Sonny) Tambe, Valery Yakubovich, and Peter Cappelli are developing a research agenda to investigate the possibilities and limitations of applying sophisticated data science techniques to traditional human resource problems. The promise of data analytics in human resource domains has far outstripped the reality in most organizations as basic challenges such as organizing databases stand in the way of even simple analyses. Will new developments in data science fields such as managing small data sets make the use of more sophisticated techniques easier? At the same time, vendors are racing ahead with machine learning algorithms that promise solutions to basic challenges such as hiring. Reality checks are in order for most of these efforts as they confront challenges such as the fairness of the outcomes and the ability to explain or justify them to users.
We are beginning this effort with a workshop bringing together data science faculty and HR practitioners experienced in workforce analytics to educate each other and look for opportunities for advancing practice.
The Conference on the Digitization of Human Resources (CODHR) takes place on the Wharton campus September 21st 2018. We expect to generate a white paper from that event that begins to outline both a research agenda and opportunities for advancing practice.
Employees and Business Performance in Retail
This project led by Liat Eldor makes use of unusually detailed data on employees, their supervisors, and very specific measures of performance of individual retail stores to examine the long-standing question of how individual workers affect organizational outcomes. What is unique in this context is that the data drills down into the attitudes of individual employees, their relationships with immediate supervisors, and an array of store performance measures – from secret shopper scores to financial performance to detailed measures of optimal efficiency, all of which are available over several years.
Performance Management
Claudine Gartenberg, Prasanna (Sonny) Tambe, and Peter Cappelli are examining the effects of different performance management regimes on employee behavior – a shift from extreme differentiation in rewards based on individual performance to a much more equal system – in a large organization. The project mirrors the rethinking of performance management taking place across many employers.
Agile Human Resources
Anna Tavis and Peter Cappelli continue their work featured in Harvard Business Review articles about how agile project management systems are changing the work organizations work but also how supportive functions such as human resources operate.
Authenticity in Work Interactions
Julianna Pillemer's research explores how individuals communicate or "signal" authenticity in initial impressions at work. Her research also examines the mechanisms and outcomes driving whether being communicating and perceiving authenticity is beneficial for intrapersonal and interpersonal outcomes, and how these relationships evolve over social media and/or in person.
The Influence of Liquidity Constraints in Job Choice
This project led by Clay Featherstone seeks to understand how liquidity and lack of funding function as is a binding constraints for admits at Teach for America. His survey, based off of previous TFA research, addresses questions of why these aspiring teachers do not secure additional liquidity on their own, as well as why the neediest admits who did not become teachers through TFA due to lack of funds chose not to become teachers at all. This project has dramatic implications for addressing the teacher shortage in the United States.
The Detrimental Effect of Agency Workers on Business Results
In a recent study "Agent Temps Hurt Business Performance," forthcoming in Academy of Management Journal, co-authored with Peter Cappelli, Liat Eldor integrates social identity theory with the topic of non-standard work arrangements to examine the now common blended workplace, where standard employees work side by side with temporary agency workers. In contrast to the common assertion that the use of an agency workforce benefits organizations by allowing them to respond faster to changing market conditions, Liat finds greater use of agency temps actually hurts business performance.
The Effect of External vs. Internal Hiring
Liat Eldor, currently involved in with Peter Cappelli compares the common situation where vacancies are filled from within the organization by lateral moves versus when they are filled by bringing in an outsider. In contrast to what appeared to be the growing consensus, Liat and Peter find that external hiring is actually more effective measured by business results in these supervisory roles.
The Signaling Effect of Leadership  and Talent Management
In collaboration with Tiantian Yang at Wharton, Liat Eldor is exploring the combined signaling effects of the prior professional and leadership experience of managers and founders in start-up companies on investors' decision making and the likelihood of a successful fund raising.
Liat Eldor is currently engaged in several experimental field research projects at the TATA organization, which aim at rethinking the processes of HR practices of socialization, talent management, and leadership development as a result of the COVID-19. The focus is on how HR practices can be efficiently delivered and effectively implemented in this new context.
Monthly Columns
Peter Cappelli writes about all aspects of talent management in his monthly column for HR Executive Online.
In the News
Link to Peter Cappelli's research in the news on his Wharton web page and Penn's search engine page for news featuring Peter.
Recent Books
Fortune Makers:  The Leaders Creating China's Great Global Companies
Michael Useem, Harbir Singh, Neng Liang, and Peter Cappelli
PublicAffairs Books, 2017
Will College Pay Off?
Peter Cappelli
PublicAffairs Books, 2015
Why Good People Can't Get Jobs – The Skills Gap and What Companies Can Do About It
Peter Cappelli
Wharton Digital Press, 2012
Managing the Older Worker – How To Prepare for the New Organizational Order
Peter Cappelli and Bill Novelli
Harvard Business Review Press, 2010
The NLRB and Managerial Discretion, Second Edition
Philip Miscimarra, Ronald Turner, Ross Friedman, et al.
George Mason University, John M. Olin Institute for Employment Practice and Policy, 2010
See more
The India Way – How India's Top Business Leaders Are Revolutionizing Management
Peter Cappelli, Harbir Singh, Jitendra Singh, and Michael Useem
Harvard Business Press, 2010
Talent on Demand: Managing Talent in an Age of Uncertainty
Peter Cappelli
Harvard Business School press, 2008
Employment Relationships – New Models of White Collar Work
Peter Cappelli (editor)
Cambridge University Press, 2008
Recent Articles
"Why Bosses Should Stop Thinking of 'A Players,' 'B Players,' and 'C Players'"
Peter Cappelli, Wall Street Journal, February 16, 2017
"How to Save Good Jobs"
Peter Cappelli, Washington Post "On Leadership," February 10, 2017
"The Performance Management Revolution"
Peter Cappelli and Anna Tavis, Harvard Business Review, October 2016
"What Do Performance Appraisals Do?"
Peter Cappelli and Martin Conyon, NBER Working Paper No. 22400, July 2016
"Why We Love to Hate HR…and What HR Can Do About It"
Peter Cappelli, Harvard Business Review, July-August 2015
See more
"Who's Got Those Top Jobs?"
Peter Cappelli, Monika Hamori, and Rocio Bonet, Harvard Business Review, March 2014
"Why Focusing Too Narrowly in College Could Backfire"
Peter Cappelli, Wall Street Journal, November 11, 2013
"HR for Neophytes"
Peter Cappelli, Harvard Business Review, October 2013
"Who Says Yes When The Headhunter Calls? Understanding Executive Job Search Behavior"
Peter Cappelli and Monika Hamori, NBER Working Paper No.19295, August 2013
"The Big Jobs Myth: American Workers Aren't Ready for American Jobs"
Peter Cappelli, The Atlantic magazine, July 25, 2012
"Mind the Gap"
Peter Cappelli, The New Yorker, July 9, 2012
"If There's a Gap, Blame It on the Employer"
Peter Cappelli, New York Times, July 9, 2012
"Software Raises Bar for Hiring"
Peter Cappelli, Wall Street Journal, May 31, 2012
"McDonald's Recipe for Success Brought New CEO to the Table"
Peter Cappelli, Forbes, March 22, 2012
"Why Companies Aren't Getting the Employees They Need – the Author Follows Up"
Peter Cappelli, Wall Street Journal, October 26, 2011
"Why Companies Aren't Getting the Employees They Need"
Peter Cappelli, Wall Street Journal, October 24, 2011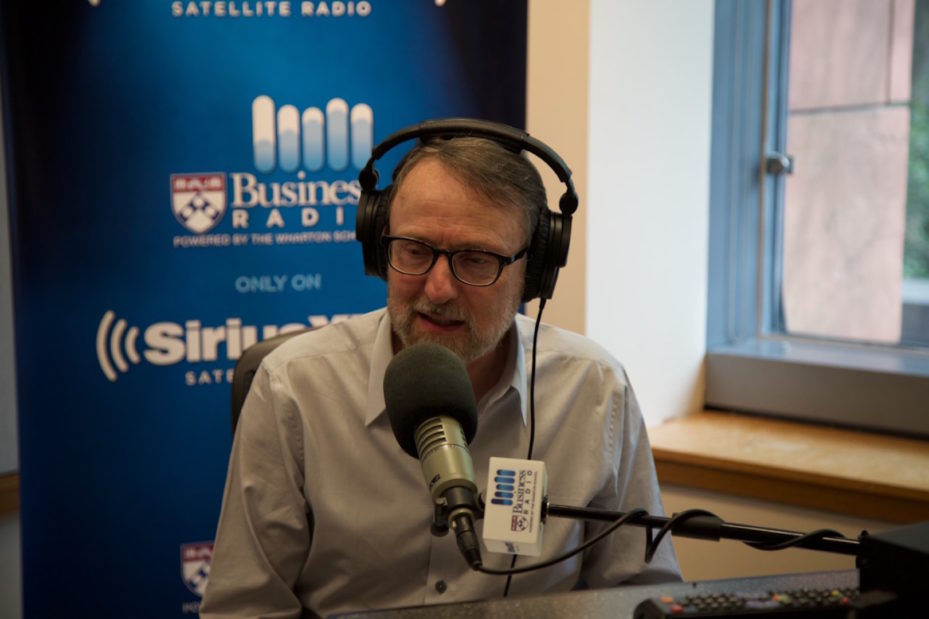 In the Workplace
CHR Director Peter Cappelli co-hosts the live, call-in Business Radio Show, In the Workplace, focusing on topics such as the art of hiring the right people, changing careers, resolving workplace conflicts, and morePowered by the Wharton School (Sirius XM 111).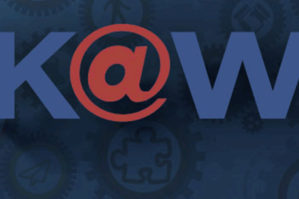 Knowledge at Wharton
Get free access to analysis of current business trends, interviews with industry leaders and Wharton faculty, book reviews and more, including a searchable database of articles and research abstracts.